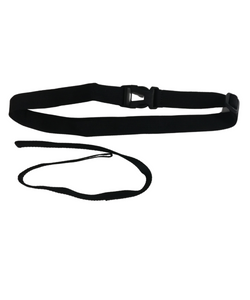 Replace lost belts on Swim Secure products
Size - 58cm to 108cm / 23" to 42"
Can be used as an extension belt if required
Waist belt and leash can be used to extend the length of your belt or just as a replacement if you have misplaced your original one.
PLEASE NOTE: This belt will fit all Swim Secure tow floats and Dry Bags as a replacement. If using to extend an existing waist belt, it is not compatible with pink waist belts from the 28L Dry Bag or black belts from the Wild Swim Bag.